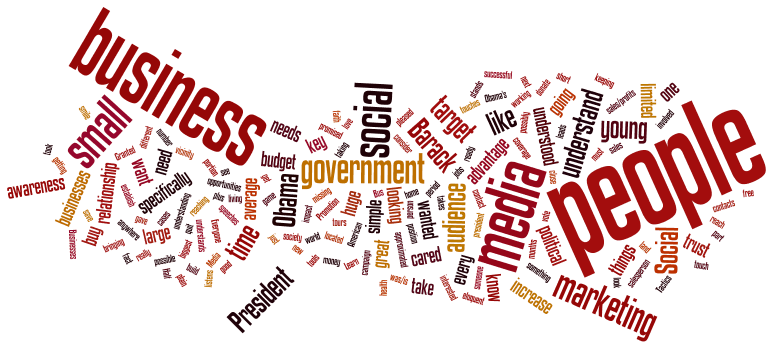 Create a successful social media presence
Does this sound like you? Have you been looking at Twitter and Facebook for the last couple of years muttering 'it'll never catch on' or 'it's just for kids'? Even if social media falls flat on its bottom tomorrow (and this is very very unlikely), today it's making your competitors money so ready or not it's time to jump on the social media train. Whether you're completely new to the idea of social media or you've been letting a third party run it till now, if you're about to start looking after your own social presence here's a few things you need to bear in mind.
Know Your Objectives
You wouldn't get in your car and start driving without knowing your end destination and you wouldn't set up a business without knowing exactly what you want to achieve so your social campaign shouldn't be any different. Before you start creating or taking over various accounts make sure you know what you want to get from your social media, is it just for lead generation or is it brand management or is it an extension of your customer services? It doesn't have to be one or the other it could be a mixture but you do need to know what you're looking to achieve in order to be able to measure its effectiveness. Social media can be very time consuming so you need to make sure it's the right business decision for you.
Establish Your Personality
Your social media presence is not your website, it doesn't have to have the same corporate feel or the same corporate tone of voice. It needs to sound and feel more social and more informal, people don't want to be friends with a brand but they'll be friends with a brand if it sounds friendly and fun. Establish a tone of voice for your social accounts and identify how it's going to differ from your website tone of voice; it might even differ from the tone of voice used in your blog.
Be Consistent
There's nothing worse than subscribing to a blog that publishes two posts every week then goes months without doing anything only to get a couple of dozen posts out in a week. No one wants an erratic friend so make sure you've not only got the time now to invest in your social media but make sure you're also going to have the time six months down the line. This doesn't mean you need to automate updates to go out every hour on the hour, a few automated updates will be fine but you need to make sure you've got more going out by hand.
Make New Friends
The emphasis in social networking is social, the whole point is you interact and talk to people and not just people you want to make a sale from. If you sell bathroom accessories and someone is asking a general plumbing question offer an answer, they might not buy anything from you now but they'll remember you when they do need to make a purchase and you might even make a sale from someone else who see's your reply. People would rather buy off people they can see know what they're talking about.
Get Everyone Involved
Social media can suck time and you won't even be aware just how much time it is taking up. Rather than worrying about all your time being swallowed get a few people in the company to work with you. This team doesn't have to compromise of marketing people, anyone who knows the business and product can get involved in your social campaign. Make sure your team is working together, make sure they all know the objectives and the tone of voice and make sure they're coordinated enough to make sure any questions are answered straight away and just the once.